What a wonderful book package! Bid on your chance to win a
SIGNED COPY of
Michelle Zink's Prophecy of the Sisters is the first in an amazing trilogy!
Twin sisters Lia and Alice Milthorpe have just become orphans. They have also become enemies. As they discover their roles in a prophecy that has turned generations of sisters against each other, the girls find themselves entangled in a mystery that involves a tattoo-like mark, their parents' deaths, a boy, a book, and a lifetime of secrets.
Lia and Alice don't know whom they can trust.
They just know they can't trust each other.
a SIGNED copy of
Guardian of the Gate - book 2!
If you have not read the first two books in this awesome trilogy then this is the auction for you! Begin the journey and wait for the stunning conclusion on August 3, 2011!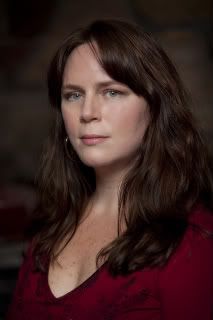 Michelle Zink lives in New York with her four children.