Pretty darn awesome! She is donating:
SIGNED FIRST EDITION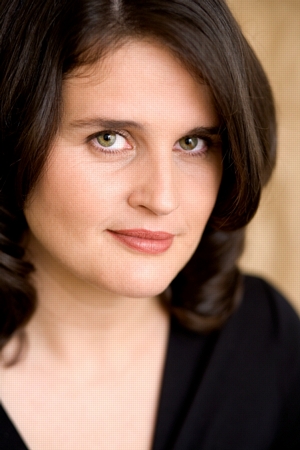 A few years ago Rebecca Cantrell quit her job, sold her house, and moved to Hawaii to write a novel because, at seven, she decided that she would be a writer. Now she writes the Hannah Vogel mystery series set in Berlin in the 1930s, including "A Trace of Smoke and the forthcoming "A Night of Long Knives." "A Trace of Smoke" was considered by major cable networks as a television series.
A faded pink triangle pasted on the wall of Dachau Concentration Camp and time in Berlin, Germany in the 1980s inspired "A Trace of Smoke." Fluent in German, she received her high school diploma from the John F. Kennedy Schule in Berlin and studied at the Freie Universität in Berlin and the Georg August Universität in Göttingen before graduating from Carnegie Mellon University.
When she visited Berlin in the summer of 2006, she was astounded to discover that many locations in her novel have been rebuilt and reopened in the last few years, including the gay bar El Dorado and the Mosse House publishing house.
Her short story "Coffee" appear in the "Missing" anthology, and her short story "On the Train" will be in the "First Thrills" anthology in June 2010.
Her screenplay "The Humanitarian" was a finalist at Shriekfest 2008: The Los Angeles Horror/Sci-fi Film Festival. Her screenplay "A Taste For Blood" was a finalist at the Shriekfest 2007: The Los Angeles Horror/Sci-fi Film Festival.
As of this writing, she lives in Hawaii with her Ironman husband and son.